Hey, I'm Tornike Chkhaidze and I'm gonna help you
Executive Director, Business Model
47 Projects
From Tornike Chkhaidze:
I am an experienced professional with over 12 years of expertise in creating and managing successful digital products and businesses. My diverse background spans across various industries including production, retail, IT, and consulting. Throughout my career, I have implemented numerous business plans and projects focused on financial management and ecosystem development within the consulting field.
One of my notable achievements was being recognized as part of the prestigious "Forbes 30 under 30 entrepreneurship" list, which highlights young entrepreneurs who have made significant contributions to their respective industries.
To continuously enhance my skills and stay updated with the latest trends, I have undergone individualized training sessions. These trainings, conducted both independently and with third-party organizations like Savi, have covered topics such as running a business, digital product development, and finance. By investing in my personal growth, I have gained valuable insights and knowledge to excel in the digital landscape.
A key aspect of my expertise lies in developing innovative business models and assuming a leading role in achieving strategic goals. With my deep understanding of the digital industry, I have successfully navigated the complexities of the digital landscape and leveraged emerging technologies to drive business growth and success.
Furthermore, I have an extensive background in entrepreneurship, accumulating 15 years of experience in this field. This experience has provided me with valuable insights into the challenges and opportunities associated with building and scaling businesses. I have honed my skills in areas such as business development, team management, and strategic decision-making, enabling me to thrive in entrepreneurial endeavors.
Overall, my wealth of experience in creating and managing digital products and businesses, coupled with my entrepreneurship background, positions me as a seasoned professional in the industry. I bring a unique blend of skills, knowledge, and a track record of success to drive innovation, achieve strategic objectives, and create sustainable growth in today's digital landscape.
Publications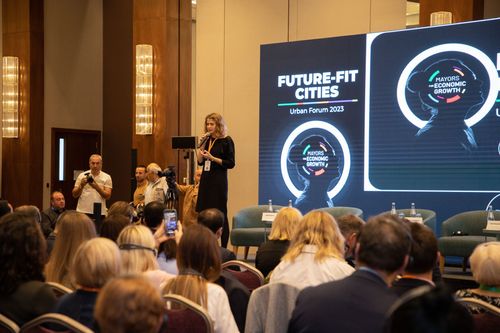 Mariam Koyava was a speaker at Future Fit Cities Batumi 2023
The Mayors for Economic Growth Facility (M4EG), a joint initiative of the EU and UNDP, organized the "Future-fit Cities" Forum 2023 to support local governments and communities in developing new growth trajectories.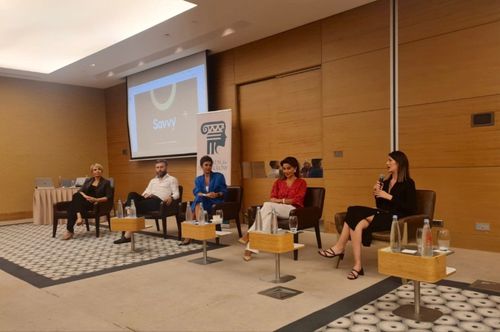 Economic forum for women entrepreneurs living in the regions
Economic forum for women entrepreneurs living in the regions - business association "Women for the Future", "International Center for Private Entrepreneurship" and "European Bank for Reconstruction and Development" (EBRD) within the framework of the "Women in Business" program funded by the European Union, forums were held in three regions of Georgia - Kakheti, Samegrelo, and Adjara.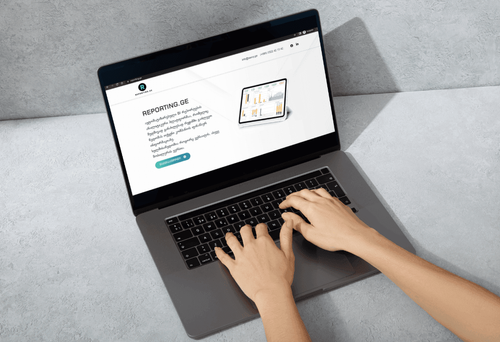 SavvY has developed Reporting.ge
SavvY has developed a new product, Reporting.ge an analytical platform for automated BI reports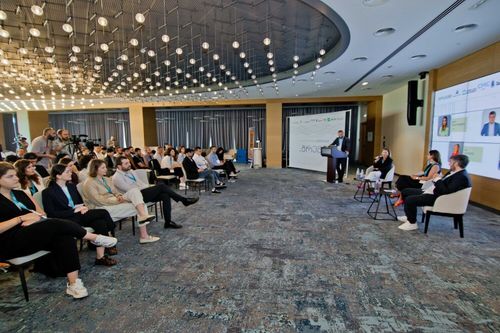 The largest annual real estate conference in Batumi, Georgia "GREMO"
The real estate conference "GREMO" was held in Batumi on May 31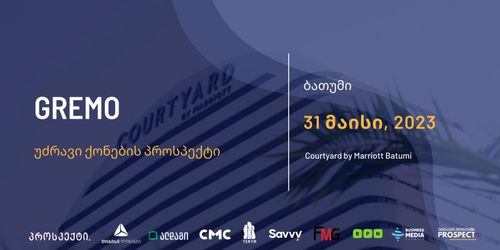 The largest annual real estate conference in Batumi, Georgia "GREMO"
Sharing information and knowing global trends are crucial for success in the ever-evolving real estate industry, and that's exactly what the real estate conference aims to do. Prospect consulting company
Tell me how can I help